Putnam Valley, NY
and Lake Peekskill, NY
info@PV10579.com


Community Information System
Inform - Illuminate - Involve
This website, along with our weekly and emergency e-mail notification system and Facebook page, were created to help you to stay in touch (or get in touch) with our Putnam Valley and Lake Peekskill community. Learn what is going on. And then get involved...
Attend a Town Board Meeting, participate in a program at the Putnam Valley Historical Society, learn how to become a backyard farmer with the Putnam Valley Grange, attend a dinner meeting with the Putnam Valley Lions Club, spend a few moments of reflection at one of our houses of worship, audition for a production with the Valley Theater Company, check out some materials from the Putnam Valley Free Library, learn when a Town road is scheduled to be closed for maintenance and repair, and much more.
This is for all of us - help spread the word...

Join The Friends
of the Putnam Valley Library




We're Passionate about our Library.
You too?






Grace United Methodist Church is collecting items for hurricane relief, and this is a list of what's needed at this time.
Items can be dropped off at the church - thank you!
Government Meetings/Deadlines:
Monday, September 18th - Planning Board Meeting
6:00 pm - Putnam Valley Town Hall 265 Oscawana Lake Rd. Putnam Valley
Agenda
Wednesday, September 20th - Town Board Meeting
6:00 pm - Putnam Valley Town Hall 265 Oscawana Lake Rd. Putnam Valley
Agenda
Agenda Documents
Thursday, September 21st - Zoning Board of Appeals Public Hearing
7:30 pm - Putnam Valley Town Hall 265 Oscawana Lake Rd. Putnam Valley
Agenda
Monday, September 25th- Planning Board Meeting - Cancelled
Thursday, September 28th - Zoning Board of Appeals Work Session
7:00 pm - Putnam Valley Town Hall 265 Oscawana Lake Rd. Putnam Valley
Friday, September 29th - Planning Board Submission Deadline for 10/16 Mtg.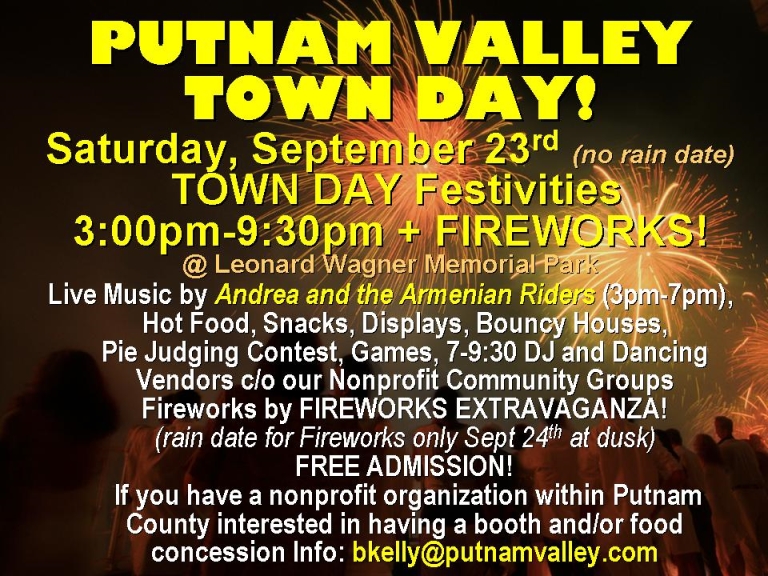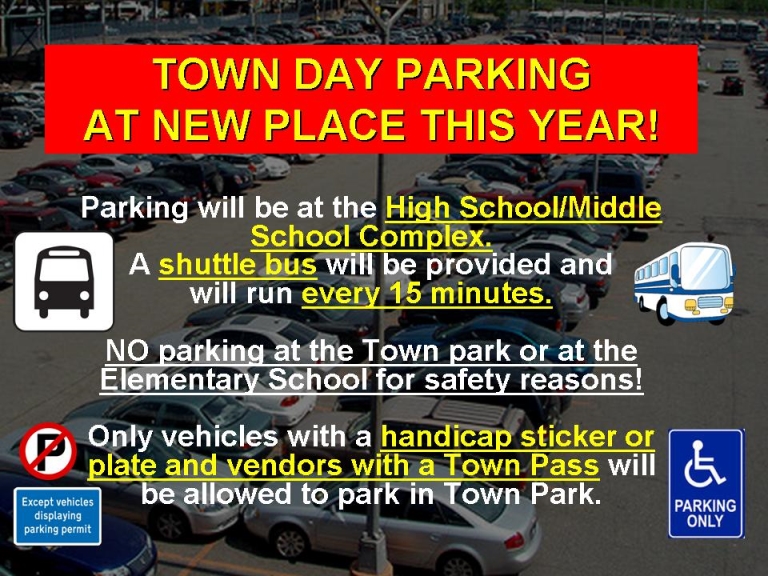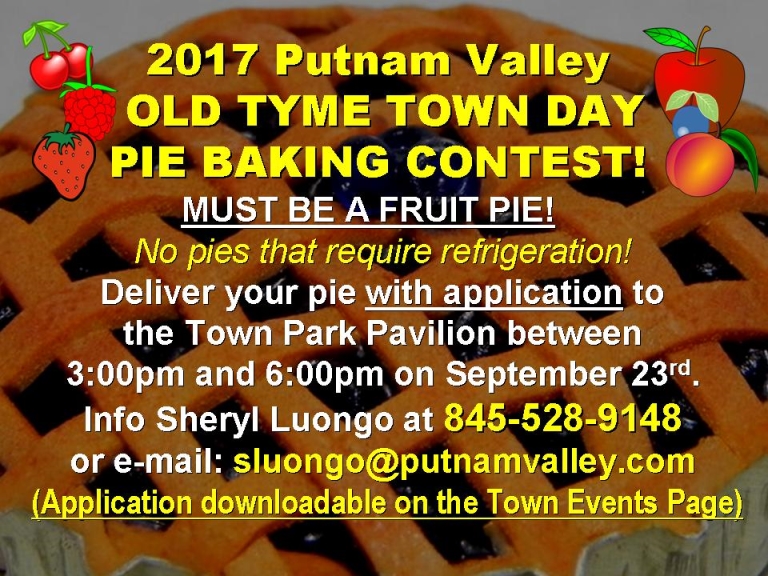 Pay Your Taxes Online
You can now pay your County and Town taxes online using your checking account in the Town of Putnam Valley.
This is a free service that you can use to pay your taxes in the comfort of your own home.
Simply click on "Pay Taxes" located on the right side of the Putnam Valley town website to pay your taxes online.
You will be able to both pay your taxes and print out your receipt immediately.
This is a secure site being offered by Chase Bank, our Tax Service Provider, Municity, and the Town of Putnam Valley.
If you have any questions please contact Town Clerk, Sherry Howard at 845-526-3280 or at Showard@putnamvalley.com.
Again, this is a free service being offered for the convenience of our residents.



Bulk Drop-off
2017 Schedule

DATES OF OPERATION:

** Saturday, October 21st **
HOURS OF OPERATION:
8:45 AM-11:45 AM

Coordinator: Susan L. Manno
Facilities Department
Putnam Valley Town Hall
(845) 526-9114
Place: Recycle Center next to PV Highway Dept.
265 Oscawana Lake Road
$10.00 Contents of Cars, and Station Wagons.
Contents of Small Trucks/Pick-Up Trucks Mini Vans, Vans and Trailers.
*** CHARGE IS ACCORDING TO SIZE OF LOAD. ***

District & Civic Association Meetings/Events:

Lake Peekskill Civic Association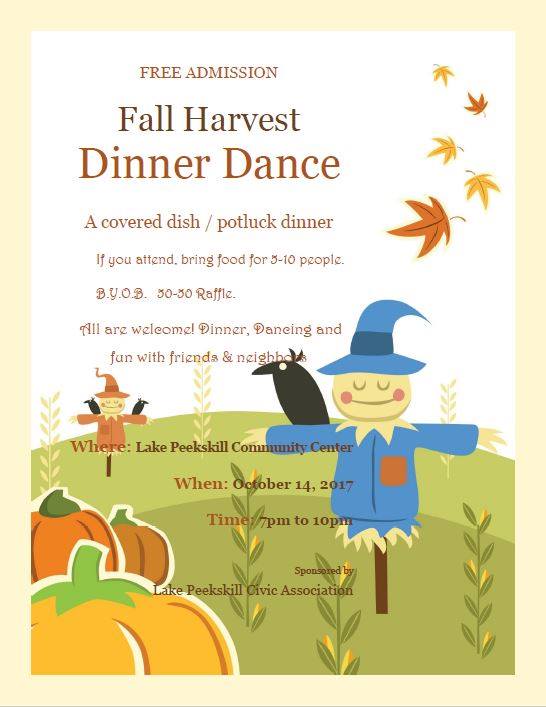 Roaring Brook Lake Property Owners Association
Pay Your 2017 RPLPOA Dues
$35 per household
Your dues support the RBLPOA website and the newsletter as well as
great community events like the Regatta and the Holiday Party.
Be a good neighbor. Volunteer, participate, pay your dues.
It's good karma!


Lake Oscawana Civic Association

Remember your annual $35 LOCA dues for 2017 are due.
Please send your dues today by check to LOCA, P.O. Box 386, Putnam Valley NY 10579.
Thanks!!

Cimarron Ranch



Spruce Hill Inn - 1946



Lake Drive Restaurant


Click Here
for the full, most current, info bulletin

Click Here
to e-mail PV10579 with information
to be shared in the next bulletin

Click Here
for an archive of old bulletins

View the Announcements on Facebook
and add your own events or leave a comment
Want more info about
what's going on in Town?

Messages from Town Hall
District Information

Parks & Recreation Department

Putnam Valley Senior Center

PV Volunteer Ambulance Corp.

PV Volunteer Fire Dept.

PV Residents Coalition

Putnam Valley Business Network

Putnam Valley Library

Putnam Valley Historical Society

Putnam Valley Grange

Tompkins Corners Cultural Ctr.

German-American Social Club

Veterans of Foreign Wars

Putnam Valley Lions Club

Putnam Valley Rotary Club

Putnam Valley Food Pantry

Houses of Worship

Other Events in Town & Nearby


This website, our Facebook page, and the e-mails sent as part of the Community Information System,
are not created or distributed by the Putnam Valley Town Government or any of its Departments.
Information is provided here and via e-mail by volunteers as a service to the community.
Info is listed as submitted or posted elsewhere by the various organizations, departments, and individuals involved.
Please confirm all information on your own to be certain of its accuracy.
Want to comment on this project?

Send us an e-mail:


Help Spread the Word...